Top The Best Tenor Ukulele Under $150
When it comes to ukuleles, tenor ukuleles are highly sought after for their deep, resonant sound and comfortable size. But finding a quality tenor ukulele that fits within a budget can be quite a challenge. However, with careful research and consideration, you can find the best tenor ukulele under $150 that doesn't compromise on sound or build quality.
Our Top Picks for the Best Tenor Ukulele Under $150
1) Kala JT Uke Like The Pros Series
The Kala JT Uke Like The Pros series stands out as one of the top choices in this price range. Designed for musicians of all skill levels, these instruments deliver a rich, full sound that's hard to beat. The series offers soprano, concert, and tenor ukuleles, providing options for every player's preference.
2) Makala Dolphin
Makala Dolphin is another excellent option for those seeking a tenor ukulele best under $150. With an ABS back and wood top, this instrument offers a robust construction that can withstand regular use. The sound output is impressive, making it a great choice for both beginners and more experienced players.

3) Kala Bamboo Ukulele
For an environmentally friendly option, consider the Kala Bamboo ukulele. This model is unique in that it's one of the few solid wood ukuleles you can find under $300, let alone under $150. Despite its affordable price tag, the Kala Bamboo delivers a vibrant, clear sound that rivals more expensive models.
4) Kala's Satin Mahogany
If you're searching for the best ukulele under $150, Kala's Satin Mahogany should be on your list. This model is particularly recommended for beginners due to its high-quality construction and resonant sound. Its satin finish not only enhances its aesthetic appeal but also contributes to its smooth, warm tone.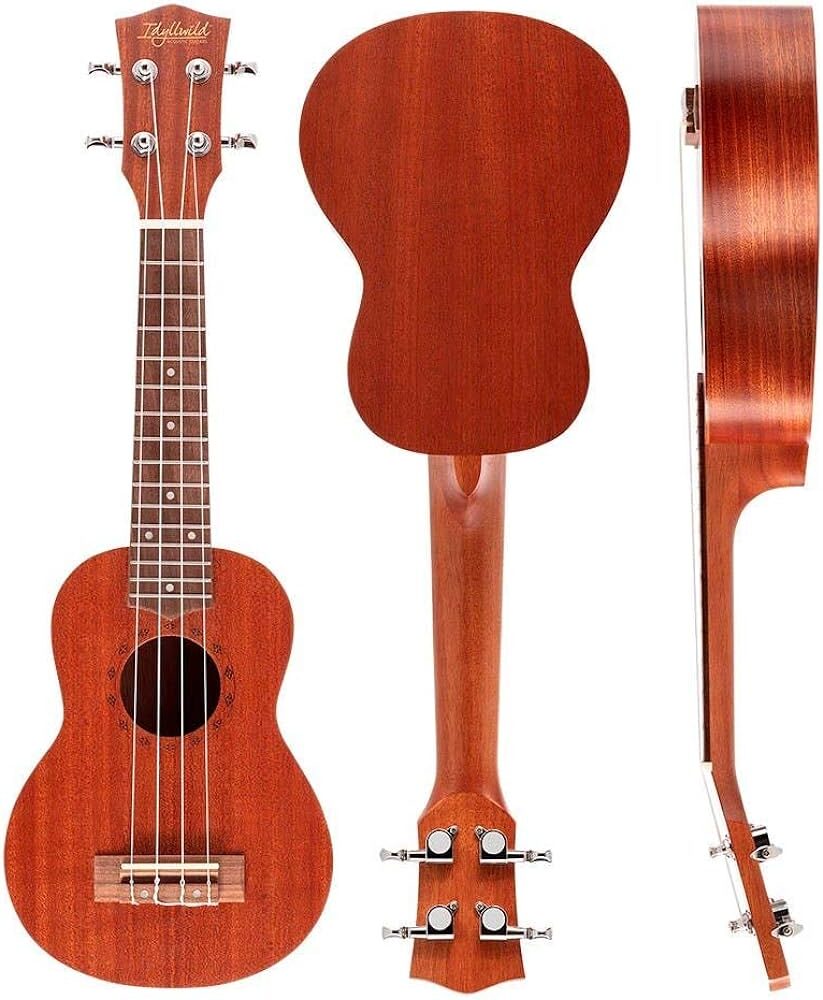 5) Monoprice's Idyllwild Sapele 
Monoprice's Idyllwild Sapele is another budget-friendly ukulele that doesn't compromise on quality. This model delivers a full, rich sound that's perfect for strumming and fingerpicking. It's also built to last, with a sturdy sapele body that can withstand the rigors of regular play.

7) Fender Fullerton Tele 
For those who appreciate the aesthetics of a classic telecaster, the Fender Fullerton Tele ukulele is an excellent choice. Despite its unique shape, this instrument delivers a punchy, clear sound that ukulele players love. It's not just a musical instrument, but also a conversation piece.

8) Kala KA-EBY-T Ebony Tenor Ukulele 
If you're willing to stretch your budget slightly, the Kala KA-EBY-T Ebony Tenor Ukulele is worth considering. Priced just under $200, this instrument offers exceptional value with its ebony construction and rich, warm tone.tenor size. The Savarez guitar strings on a tenor uke create a beautiful sound that complements singing well.
9) Lohanu LU-C Concert Ukulele Bundle 
The Lohanu LU-C Concert Ukulele Bundle is another excellent option for those looking for the best ukulele for $150. This bundle comes with everything you need to start playing right away, including a tuner, case, and extra strings. With thousands of five-star reviews, you can trust that you're getting a quality instrument.
Conclusion
In conclusion, there are plenty of high-quality tenor ukuleles available for under $150. Whether you're a beginner looking for your first instrument or an experienced player seeking a budget-friendly option, these models offer excellent value without compromising on sound or build quality. Remember, the best ukulele for you ultimately depends on your personal preference and playing style. Happy strumming!