Top Best Ukulele Cases
When it comes to protecting your beloved ukulele, a high-quality case is an essential investment. Whether you're a beginner, intermediate, or professional player, finding the best ukulele case that suits your needs can ensure the safety and longevity of your instrument. In this comprehensive guide, we will explore the top picks for the best ukulele cases, covering various sizes, types, and features. So, whether you own a soprano, concert, tenor, or baritone ukulele, read on to discover the perfect case that combines style, durability, and functionality.
1) Gator Journeyman Deluxe Wood Case—Concert Ukulele Case
Kicking off our list is the Gator Journeyman Deluxe Wood Case for concert ukuleles. Crafted from high-quality wood, this case not only provides excellent protection but also exudes elegance. The Gator brand is renowned for producing reliable cases, and this model lives up to their reputation.
2) Ameritage Hardshell Ukulele Case
Next up, the Ameritage hardshell ukulele cases are known for their exceptional quality and craftsmanship. With a reputation that matches the company's high-end guitar cases, these cases offer unrivaled protection for your ukulele. Whether you prefer a soft-shell case or a hardshell one, Ameritage has got you covered.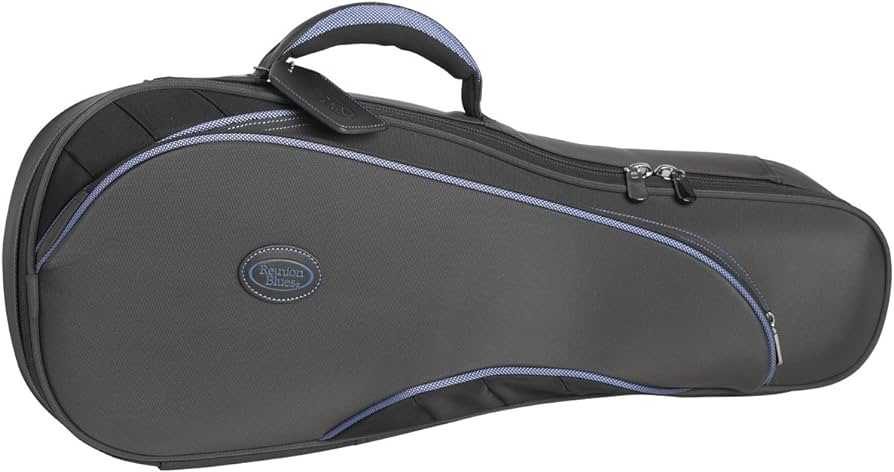 3) Mono and Reunion Blues Gig Bags
For frequent travelers, gig bags are a popular choice due to their lightweight and portable design. Mono and Reunion Blues offer some of the best high-end gig bags on the market, providing superior protection for your expensive ukuleles. These bags are perfect for those who prioritize convenience without compromising on durability.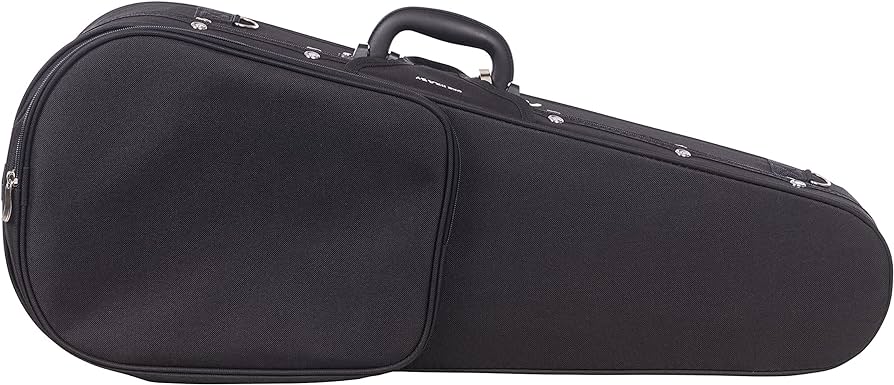 4) Kala Poly-Foam Case
If you're looking for a lightweight and semi-hard case, the Kala Poly-Foam Case is an excellent option. Designed to protect your ukulele from everyday wear and tear, this case combines affordability and functionality. Perfect for gigging musicians, the Kala Poly-Foam Case ensures your ukulele stays safe wherever you go.
5) Hoffee Carbon Fiber Cases
For the discerning ukulele player seeking the utmost protection for their instrument, Hoffee Carbon Fiber Cases are the ultimate choice. These flight-worthy teardrop cases are hand-fitted to your specific ukulele, providing superior durability and security. If you value craftsmanship and unparalleled protection, Hoffee Carbon Fiber Cases are worth considering.
Conclusion
Investing in a high-quality ukulele case is essential for any player who wants to protect their instrument and ensure its longevity. From wood cases to gig bags and carbon fiber options, there is a wide range of choices available to suit every player's needs and preferences. Whether you're a beginner or a seasoned professional, finding the best ukulele case can provide peace of mind and help you focus on what matters most – creating beautiful music. So, prioritize the safety of your ukulele and choose the perfect case that best suits your style, budget, and travel requirements.
Remember, a reliable ukulele case not only safeguards your instrument but also adds a touch of style to your musical journey. Explore the options mentioned above, consider your specific needs, and make an informed decision when selecting the best ukulele case for you. Happy playing!