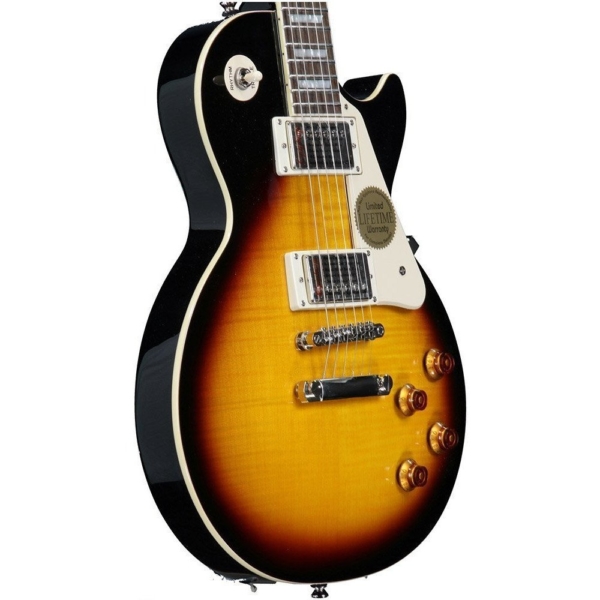 Epiphone Les Paul Standard PlusTop PRO
The Epiphone Les Paul Standard Plustop PRO rivals the greatest Les Pauls of any era with a AAA Flame Maple Veneer top and critically acclaimed ProBucker humbucker pickups. Available in Blueberry Burst, Blood Orange, Greenburst, Honeyburst, Heritage Cherry Sunburst, Mojave Fade, and Trans Blue.
ESP LTD Electric Guitar MH 50
ESP is a Japanese guitar maker that has successfully moved into the international scene, thanks to the quality of their shred-friendly guitars, as well as their big name endorsers that include metal bands like Slayer, Megadeath, Metallica and more.
Up to this day, they continue to produce quality guitars aimed at rock and metal guitarists, including the lightweight LTD MH-50, which does not stray too far from the familiar shred guitar formula while keeping the price accessible.
It combines smooth playability with double humbuckers, and tops it all off with a Floyd Rose Special bridge.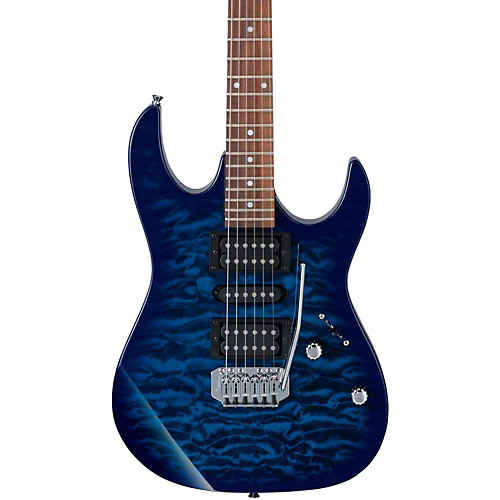 Ibanez GRX70QA
The Ibanez GRX70QA delivers a lot of electric guitar for a down to earth price. Featuring Ibanez Powersound pickups (a middle single-coil and bridge and neck humbuckers), a comfortable GRX maple neck that plays fast and smooth, and a contoured poplar body that snuggles up nice and friendly. 5-way switching and a FAT6 tremolo bridge give you tons of tone and playing options to play practically any style, and the GRX70QA's good looks are at home in bands that play hard rock to country.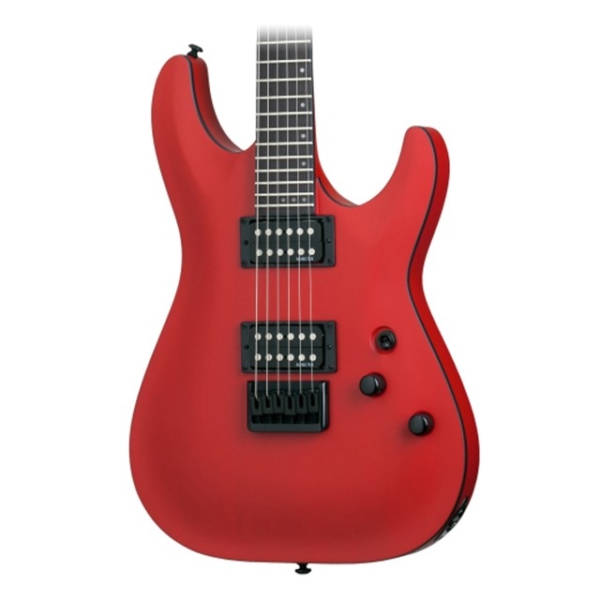 Schecter Stealth C-1
With its Satin Black finish and black hardware, Schecter's Stealth C-1 certainly lives up to its name. You'll be well aware of it when you strap it on, though, thanks to the slim yet weighty slab of mahogany that makes up the flawlessly finished body. Combine that with the mahogany set neck, and even unplugged, sustain is impressive.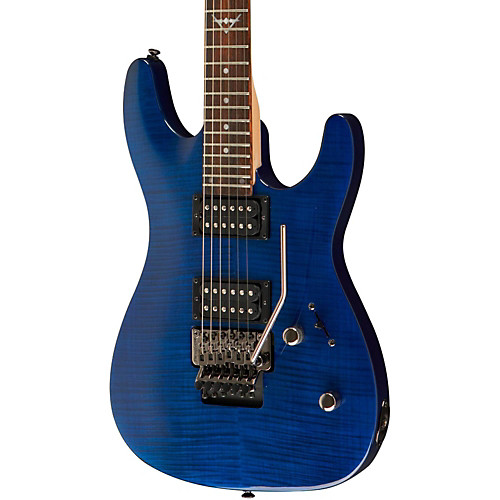 Dean Custom 350 Floyd
The Dean Custom 350 Electric Guitar has a Floyd Rose tremolo gracing its double-cutaway body. Constructed with a carved flamed maple top and a lightweight basswood back, the guitar boasts a 25½" scale length bolt-on maple neck. The 6-in-line headstock is emblazoned with a winged Dean logo. 
The guitar's 24-fret rosewood fingerboard is decorated with pearl dots and a custom inlay at the 12th fret. High-output DMT humbucking pickups deliver a variety of rockin' tones and a push/pull coil-splitting tone control lets you perform all musical genres by letting you also capture single-coil pickup sounds. A Floyd Rose Special tremolo bridge and a locking nut gives you additional expressive finesse without fear of going out of tune. 
Check the drop-down menu to the right to select colors and/or other options. Case sold separately.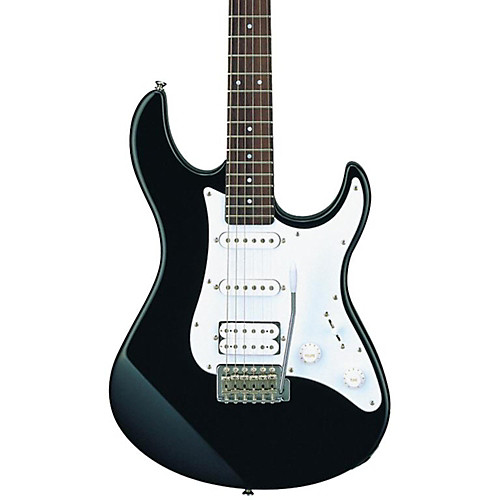 Yamaha Pacifica PAC012
Yamaha's Pacifica Series is the go-to collection for many guitarists who want something familiar at a price that screams value. The entry-level model of this series – the PAC012 – is incredibly popular with beginners, as well as guitarists looking for an affordable axe to add to their collection. Why? Let's find out!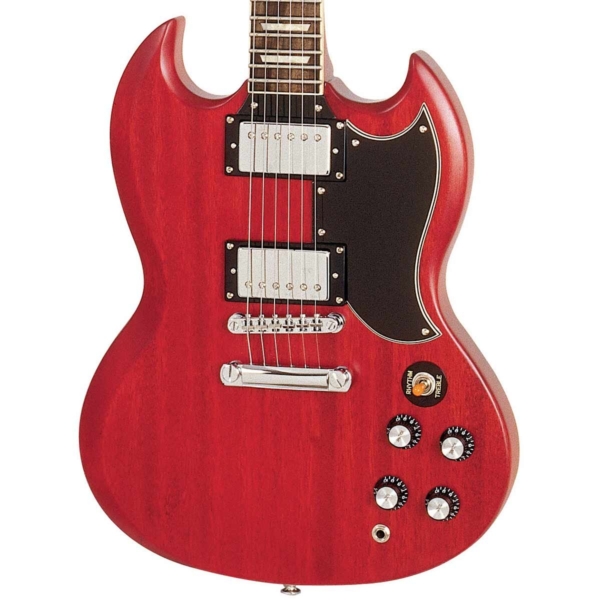 Epiphone G-400 PRO
The G-400 PRO honors the original 1960s classic "SG" (Solid Guitar) and features Alnico Classic PRO humbuckers with push/pull coil-splitting plus Wilkinson™ Vintage Classic Machine Heads. Available in Cherry and Ebony color finishes.
G&L Tribute Legacy Electric Guitar
he G&L Legacy blends contemporary refinements from the Leo Fender-designed S-500 and Comanche models with classic Alnico V pickups. If your holy grail is faithful Alnico single-coil tone with modern refinements and superb craftsmanship, the Legacy makes for an excellent choice.
The Legacy's vintage-spec CLF-100 Alnico V pickups have that unmistakable chime and quack reminiscent of the best examples from the late ˜50s, thanks to the work of Paul Gagon, G&L VP Engineering. Gagon found his inspiration reviewing original prints stored in Leo's private laboratory at G&L, but that was just the start. About 30 years ago, Gagon was an R&D engineer at another company when he was tasked with finding out what was so special about the early bolt-on guitars many players raved about. Gagon tirelessly analyzed many examples of what were considered holy grail guitars, spending time out on the shop floor talking to builders still working in the pickup department since the ˜50s, all on a quest to discover where the real mojo was – and wasn't. What he learned from the builders matched his own engineering analysis. You see, back in the day, the actual spec of pickups coming down that old production line varied considerably. That meant coming up with the right specs for the Legacy pickups was more challenging than simply following the prints. Gagon's persistence paid off as the Legacy garnered rave reviews from both players and magazines like Guitar Player and Guitar World.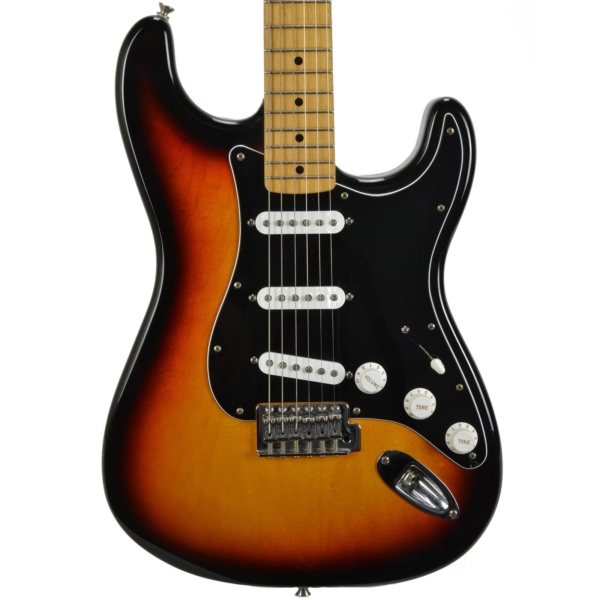 Fender Standard Stratocaster
The Fender Standard Stratocaster (made in Mexico) just might be the most popular guitar under $500. And for good reason. Build quality, tone and playability are so good with the Mexican Strat it requires a true connoisseur to tell it apart from its American brother. This model is also a favorite for modding, often by swapping out pickups and pots. Compare new and used Fender Standard Stratocasters here on Reverb.