Find The Best Electric Guitars Under 1000$
Spending a bigger amount of money on an electric guitar can be a fickle and tricky process.
You can find the best guitar you've ever played for $350 and you can spend $800 for a hunk of junk. The tried and true method is to sort through a million different guitars until you know exactly what you're looking for. Fortunately for us, there is an amazing community of guitar players who review these products at any reputable online retailer.
This article will delve into how to spend a reasonable sum to purchase a real deal electric guitar. Unless you're living comfortably or a professional musician, $1000 should be an ideal amount to spend on a brand new instrument.
Let's Rock! Here are the best electric guitars under 1000$.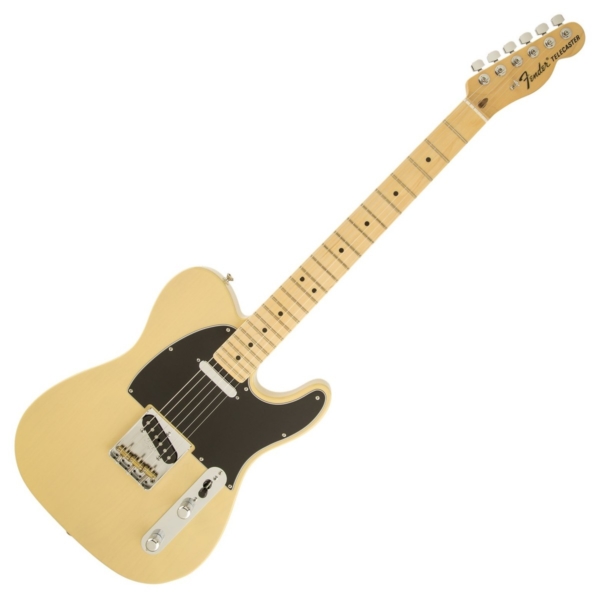 Fender American Special Telecaster
Fender's American Special Telecaster solidbody electric guitar gives you popular Tele features at a price that's nearly unheard of for a US-made Fender. It all starts with an alder body for classic Tele tone, and it's all wrapped up in a great-looking gloss urethane finish.
Fender's easy-playing trademark maple neck/fingerboard combo sports jumbo frets for easy shredding. In the tone department, a duo of Texas Special single-coils dish out distinctive Tele twang. 
PRS Mark Holcomb SE
The SE Mark Holcomb model truly stands on its own in the PRS lineup and delivers addictive playability thanks to some unique specifications, including a 24-fret, 25.5" scale length wide thin satin maple neck with 20" radius ebony fretboard.
Holcomb's signature pickups provide the right amount of output and articulation whether you're playing sophisticated chords or solos and whether you're playing alone or working in the mix of a band. Other specifications include a quilted maple veneer, black chrome hardware, and a 3-way blade pickup switch with push/pull tone knob for coil splitting.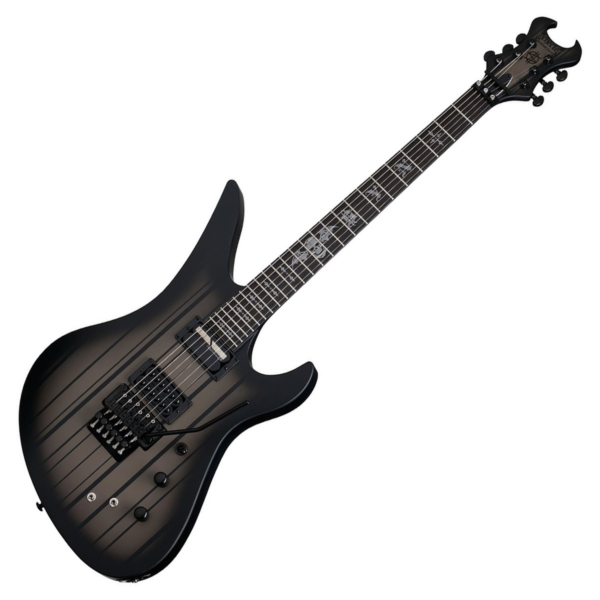 Schecter Synyster Gates Custom
There are metal guitars, and then there's the Schecter Synyster Gates Custom-S solidbody electric guitar. If you're looking for an axe that can withstand the brutal riffing and impossible solos of its namesake, this is the guitar for you.
A super-hot Schecter Synyster Gates signature humbucking pickup and Sustainiac humbucker in the neck position provide a solid base for riffing and let you pull off solos that sing forever. And since the Synyster Gates Custom-S also comes equipped with a genuine Floyd Rose 1500 tremolo bridge, you're all set for ultimate pitch control and rock-solid tuning stability.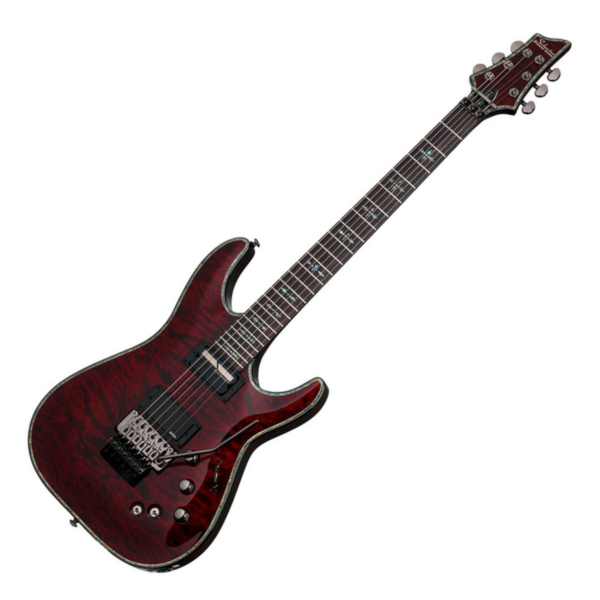 Schecter Hellraiser C-1
Are you ready to rock? With the Schecter Hellraiser C-1 in hand, you are! Rockin' the tried-and-true combination of a mahogany body and a quilted maple top, the Hellraiser C-1 sports a big midrange with a sweet top end.
All of this tonal muscle is pushed through your amp by an EMG 81TW at the bridge with an EMG 89 at the neck. The 81TW's dual-mode design gives you the classic EMG 81 sound with the addition of a single-coil sound and a fatter tone with punch and clarity. The EMG 89 uses Alnico V magnets to give you a powerful EMG 85-style sound.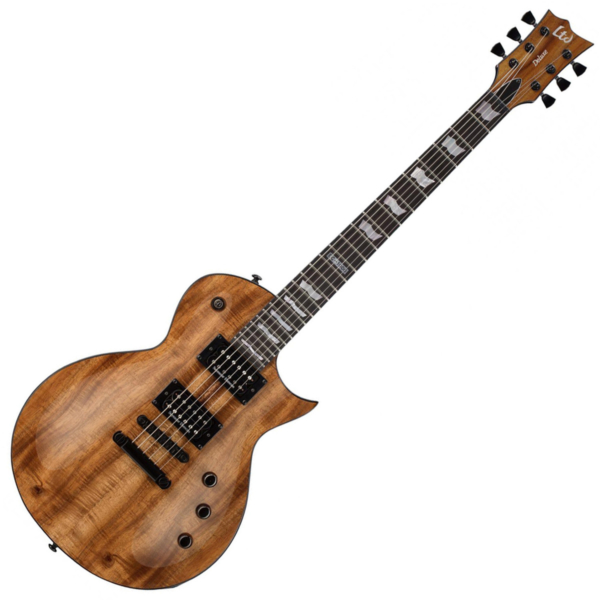 ESP LTD EC-1000 Deluxe
Pick up the ESP LTD Deluxe EC-1000 Electric Guitar and you'll believe this lightweight beauty can do it all. It's purposefully built for maximum crunch with its mahogany body, set mahogany 24-3/4″-scale neck, and rosewood fretboard (ebony on vintage black).
Abalone flags plus the model name at the 12th fret give it distinction. The TonePros locking bridge and tailpiece keep tuning rock-solid. It features a flamed maple top and a pair of active EMG-81/60 pickups, except the amber sunburst model that sports a Seymour Duncan JB/59 passive pickup setup. See-thru colors all have quilted maple tops.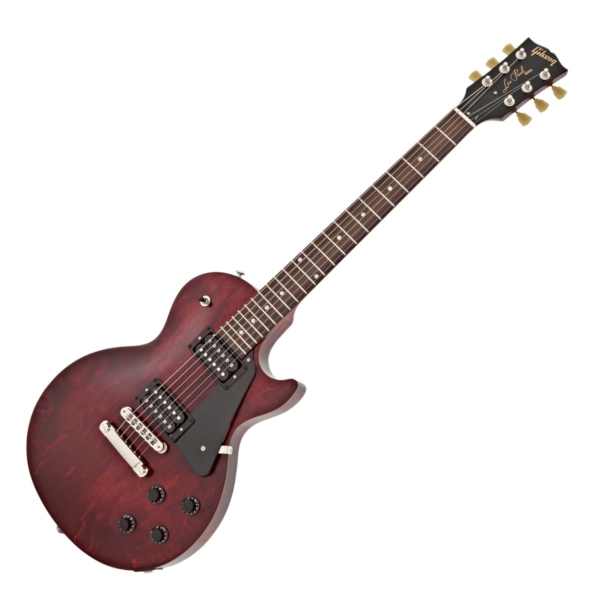 Gibson Les Paul Faded
The benefits of a modern Gibson guitar and the appeal of a pawn shop prize — both are yours with the Gibson Les Paul Faded. No, this guitar isn't relic'd. Rather, it's built to look and play like a Les Paul that has seen the insides of more than a few bars and clubs.
The Les Paul Faded's new-meets-old approach is exemplified in three key features: a SlimTaper maple neck shaped to mimic the natural wear of decades of playing; a weight-relieved mahogany body, which you'll be able and proud to strap on for hours at a time with its low weight and faded gloss finish; and a pair of Gibson 490 pickups that speaks with a golden PAF-like tone, only with more bite and wax potting to reduce squeals.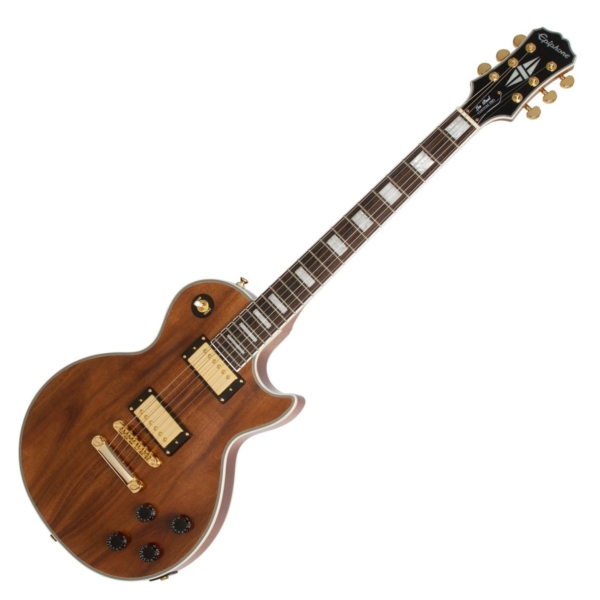 Epiphone Les Paul Custom Pro
The Les Paul Custom made its debut in 1954 after the initial success of the Les Paul Goldtop.
Mr. Les Paul himself wanted to convey to audiences that the solid body electric guitar was not a fad but a superb and challenging instrument and that his signature axe, the Les Paul, was the king of all electric solid body guitars. So, Les requested a Les Paul with a custom color finish in solid black and solid white with gold hardware that would blend well with a tuxedo.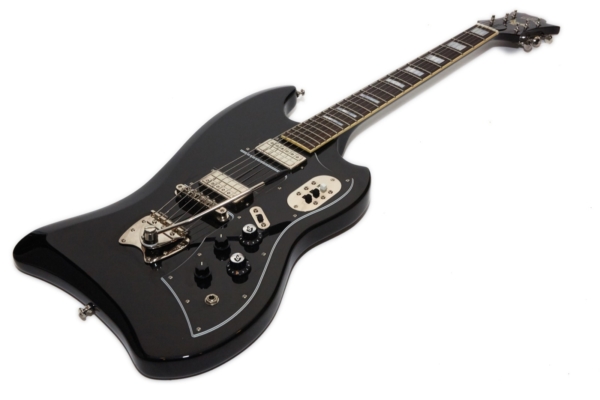 Guild S-200 T-Bird
Guild is pleased to announce the highly anticipated reintroduction of one of its most iconic, uniquely recognizable guitars: the S-200 T-Bird. This reissue is a replica of the original versions produced between 1964 and 1968, featuring an asymmetrical all mahogany body sure to catch the eye of the guitarist looking to blaze his or her own trail.
However, this guitar's appeal isn't just about its looks – its unique controls create the widest array of tones offered on any Guild instrument, drawing on its dual Guild LB-1 Little Bucker pickups to achieve almost every conceivable color on the palette.